Fitzpatrick Team Paydown ProgramS
How to buy down the first year (or two! or three!) of your mortgage with Rate Reduce.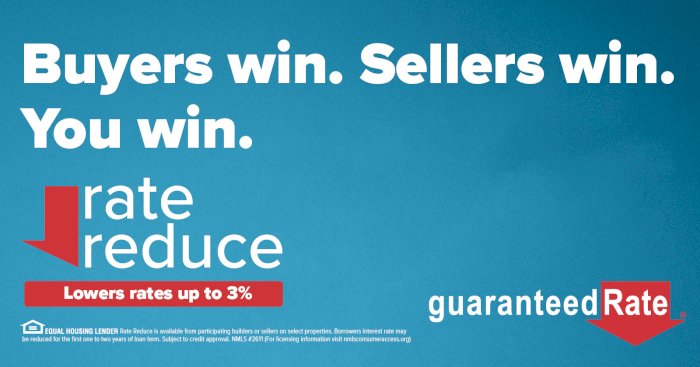 How does Rate Reduce work?
In order to get a Temporary Buydown through Rate Reduce, the seller of the home has to offer to fund it. In the case of new construction, the builder can offer to fund the buydown. It needs to be included in the purchase contract as a seller concession. The amount of money that the seller or builder is pre-paying for the buydown, normally called the concession, is paid during closing and kept in an escrow account.
It's best to work with a real estate agent to negotiate the details between all the parties. The amount paid by the seller or builder depends on the price of the home and the length of the program and is usually calculated as a percentage of the purchase price.
Contact us directly fore more information.